Submission Guidelines
NOTE: We only accept submissions via our Submittable page. Any hardcopy submissions will be disposed of unread.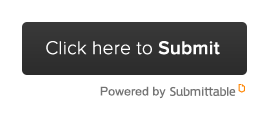 Excellence is our sole criteria for selection, although we are especially interested in fiction and poetry that take on big issues.
The best way for writers to get a feel for the types of literature that we publish is to read back issues.
We only read submissions from September through October and from January through March. Submissions sent during summer months will not be reviewed. We only accept electronic submissions through our Submittable page.
NDR editors ask those who have submitted and been declined at least twice per calendar year to please wait a minimum of six months before submitting again so that staff have the opportunity to properly review a variety of manuscripts. Should the need arise, NDR editors reserve the right to lengthen this period to 12 months.
A small gratuity is paid after publication.
Please send all subscription and editorial correspondence in care of the managing editor to:
Notre Dame Review 
253B O'Shaughnessy Hall 
University of Notre Dame 
Notre Dame, IN 46556